Meet the Team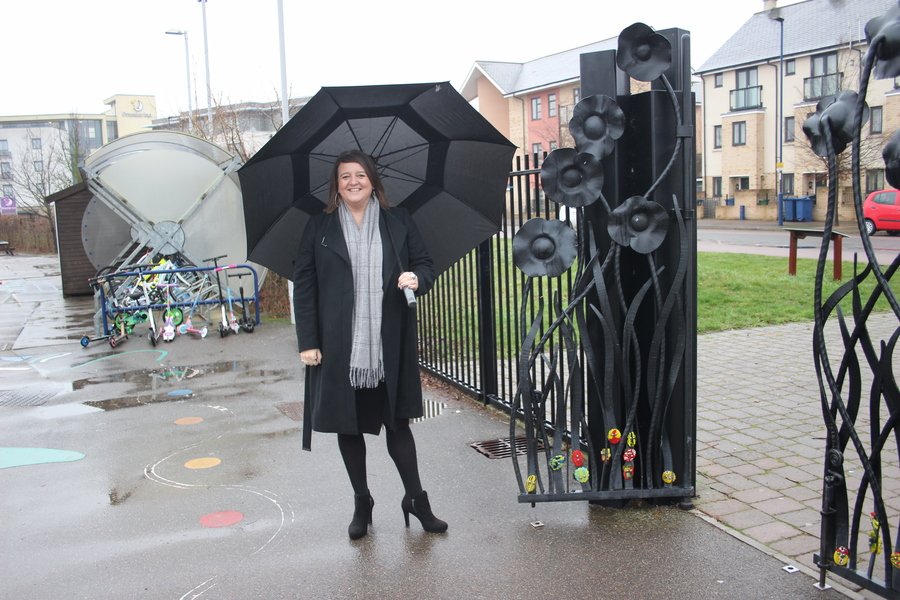 Miss Stacey Harper - Head Teacher
Following a B.Ed. in Biological Sciences and gaining qualified teacher status, I spent many years in the classroom, teaching across the primary age range. Having spent time mastering my classroom practice, I moved into leadership and gained my National Professional Qualification for Headship.
As a school leader with 20 years of experience, I am passionate that every child must receive the high-quality education they deserve.

Orchard Park Community Primary School is driven by its mission statement and stems from my own core beliefs regarding young children. All pupils need to be empowered and passionate about learning. They need to be inspired to be the very best they can be, enabling them to move into secondary education ready to fly.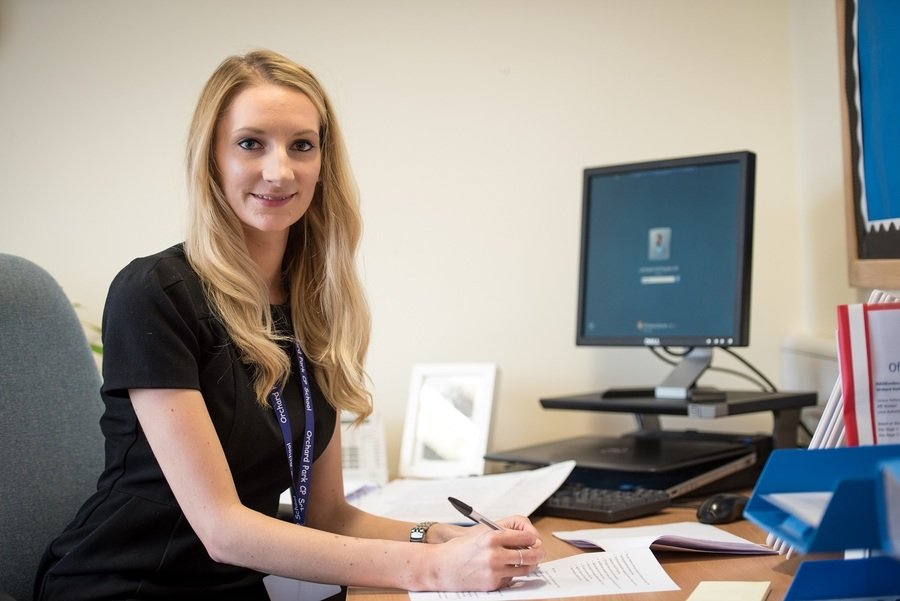 Mrs Lucy Steggles - Deputy Head Teacher
Becoming a teacher was always an aspiration of mine. Supporting children to grow, learn and achieve their full potential is a position I feel privileged to be in. I believe all children should receive a high-quality education, a range of engaging experiences and be inspired to flourish in their future lives. I successfully completed my degree in BA (Hons) in Primary Education, specialising in English, before starting my teaching career in London. After teaching across the primary years and leading a range of subject areas, I relocated to Cambridge and was fortunate to join the team at Orchard Park Community Primary School as Deputy Headteacher. Since then I have continued my own studies, completing my National Professional Qualification in Senior Leadership. As part of my role, I support high-quality teaching and learning across the school, lead on assessments and currently sit on the Governing Body.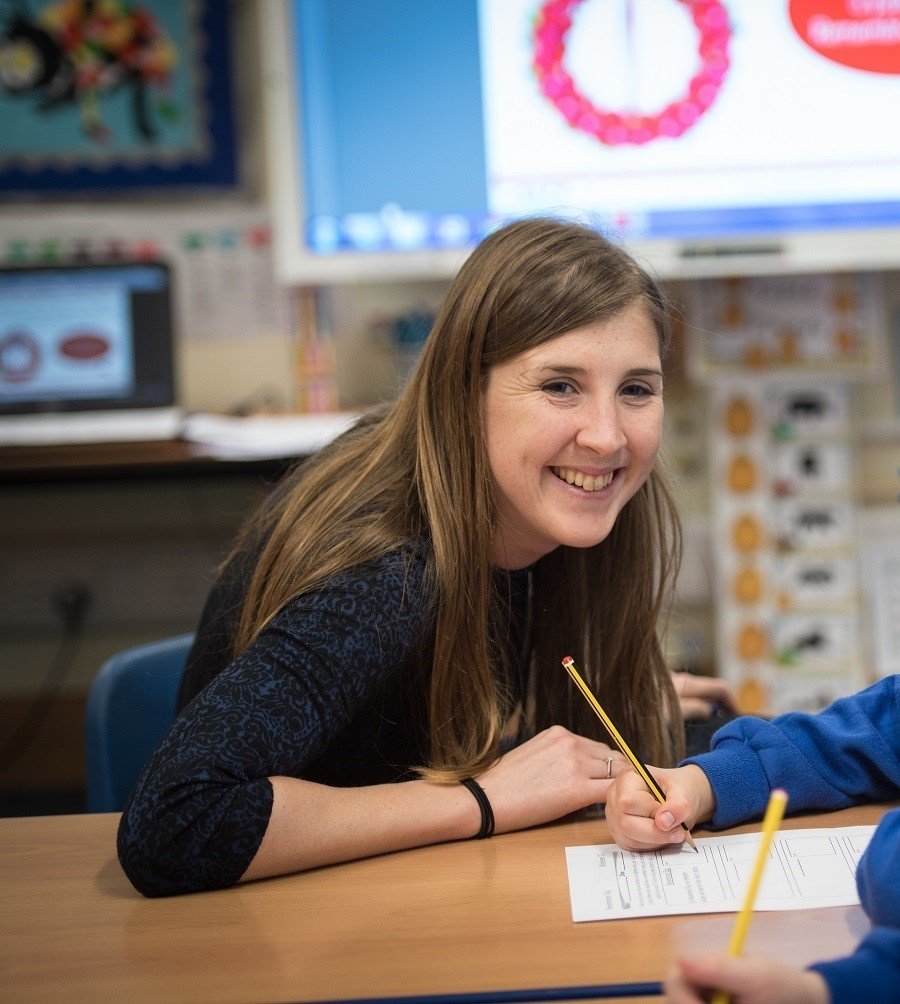 Mrs Victoria Coe-Hales - Deputy Head Teacher (Maternity Leave)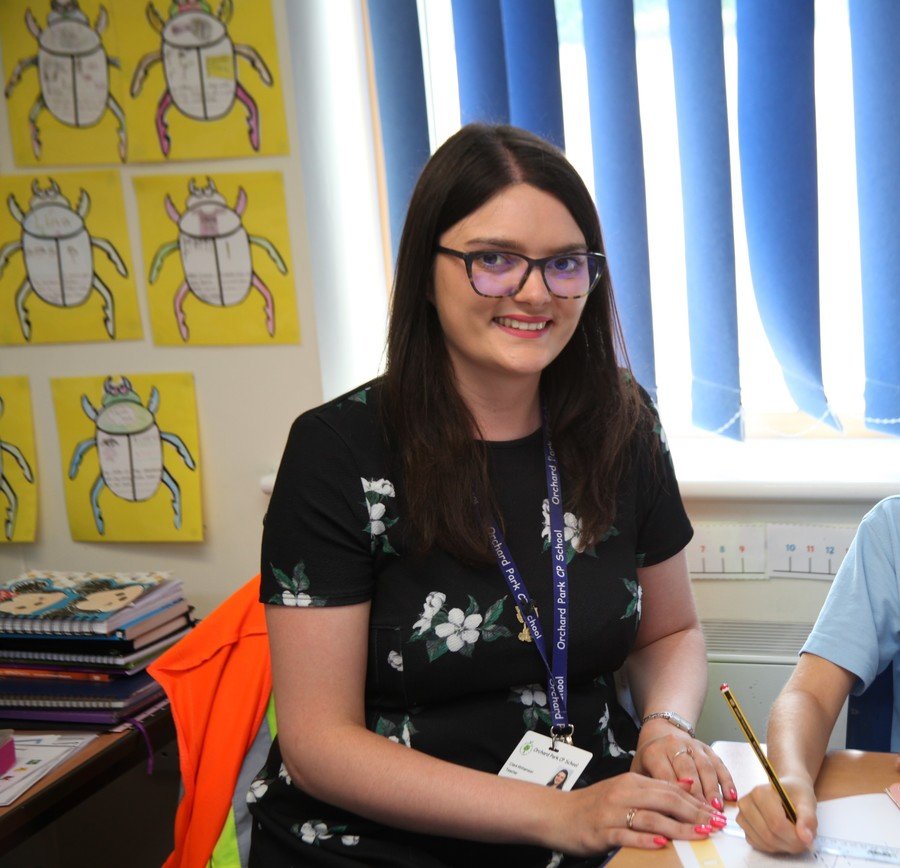 Miss Clare Williamson - Assistant Head
Following my studies at Newnham College Cambridge, where I achieved an MA (Cantab) in History, I was keen to dive straight into the classroom and completed my PGCE as a part of the Teach First Leadership Development Programme. Working at Orchard Park, both as a Class Teacher and now as Assistant Headteacher, has been an immensely rewarding experience. I am passionate about making Orchard Park's mission statement a reality for all of our pupils and am committed to ensuring the best outcomes for every member of our school community. My current role allows me the opportunity to deliver targeted support to children across the school, as part of the COVID catch-up agenda. Whilst encouraging children to challenge themselves to reach their potential, I have also welcomed the challenge of completing NPCs in Middle and Senior Leadership. My enthusiasm for books and reading extends beyond my teaching role. I am a member of Bookmark Reading Charity's Literacy Advisory Board and work towards their mission of getting every child to read.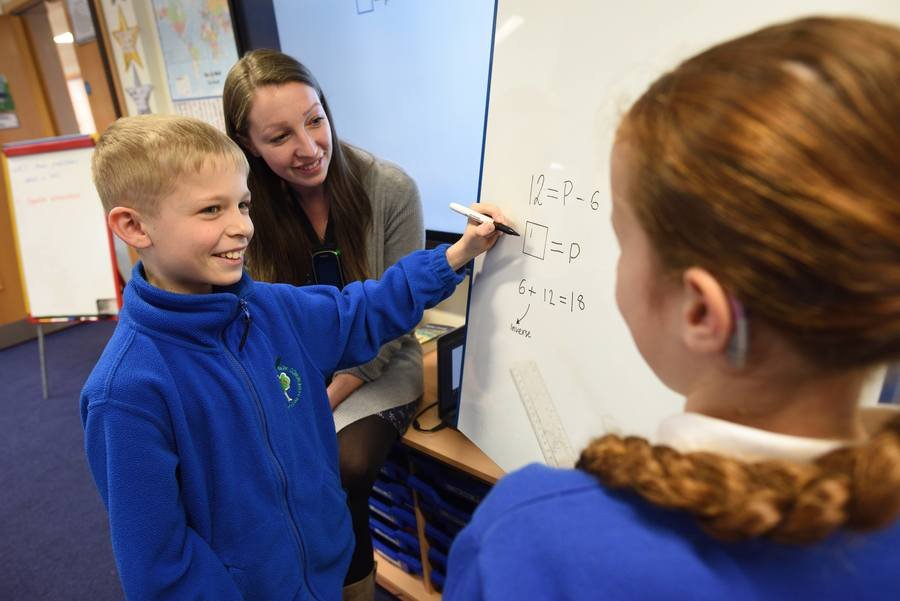 Mrs Nicky MacColl - Assistant Head and Year 6 Teacher (Dragonflies)
At the earliest opportunity, I found myself working in schools and developing my interest in education. From volunteering with children's clubs as part of my Duke of Edinburgh Award to working in a school in Kenya as part of my GAP year, it confirmed my desire to support and encourage children on their journey through education. After gaining a BA (Hons) in Education (specialising in science) at Roehampton University, I started my teaching career in schools in Hampshire. Some years later, I made the move to Cambridge and have worked in Orchard Park ever since. I have a keen interest in Math, Science and PE and am always looking for opportunities to engage and inspire both the children and adults within these areas.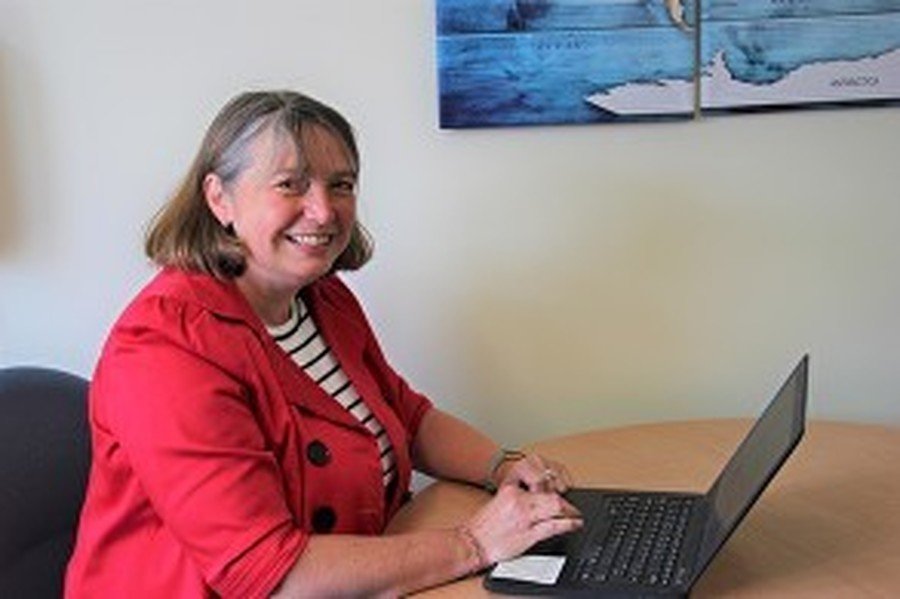 Mrs Nicola Parker - SENDCo Lead
After gaining a BA (Hons) in Education and Design Technology at Goldsmiths College, University of London, I taught in schools in the capital for ten years, teaching from Reception to Year 6 aged children, and leading various areas of the curriculum. This was when I discovered my passion for working with children who needed additional support to meet their potential, including those who spoke English as an additional language. I have lived and worked in Cambridgeshire for fifteen years, teaching at both large and small schools. I love learning and have undertaken a variety of training and action research to develop my knowledge about how children learn and how to best support them. I am currently completing an MA unit on SEND and am enjoying looking at learning from different approaches.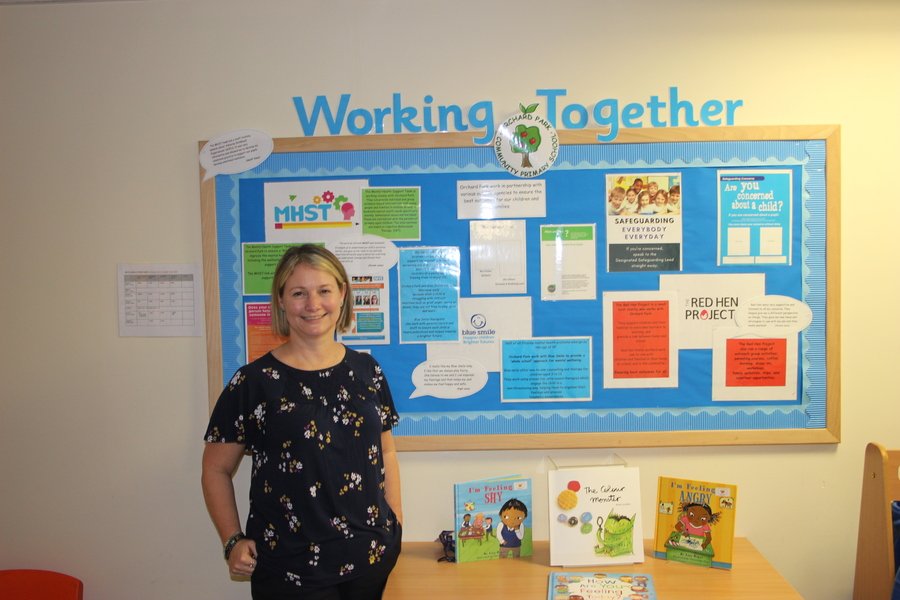 Mrs Cara Gilhart - Inclusion, well-being and EYFS lead

Gaining a BA hons in Health, Welfare and Social Policy, I subsequently gained my teaching qualification from Cambridge University. Working specifically in early years as a leader, fuelled my passion for delivering quality first teaching for the very youngest children in the school, setting the foundations for a love of learning. Here at Orchard Park, we place mental health and wellbeing at the core of our ethos. Following on from gaining a qualification in Counselling and Emotional support, my role now is to offer pastoral support for pupils and families to ensure best outcomes for all. Our coordinated approach to improve pupils' emotional health and wellbeing leads to their readiness to learn.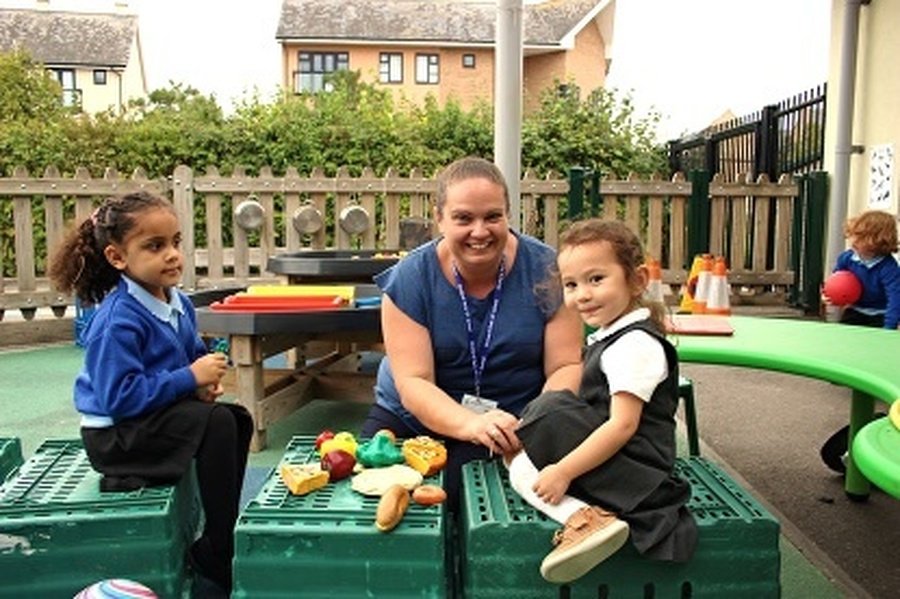 Mrs Claire Fletcher - Nursery Teacher (Caterpillars)
Early years education is my passion. Enabling children's natural curiosity through exciting and stimulating activities is my strength and to me is the core of early years. I have worked in early years for 20+ years and have a wide range experience across the sector. I enjoy the daily diversity my job brings, challenging the children and encouraging them to develop confidence to try new things. Seeing a child's face light up as they succeed in something they have been finding hard to master, is the best feeling. I have a love of being outdoors and am passionate about outside learning.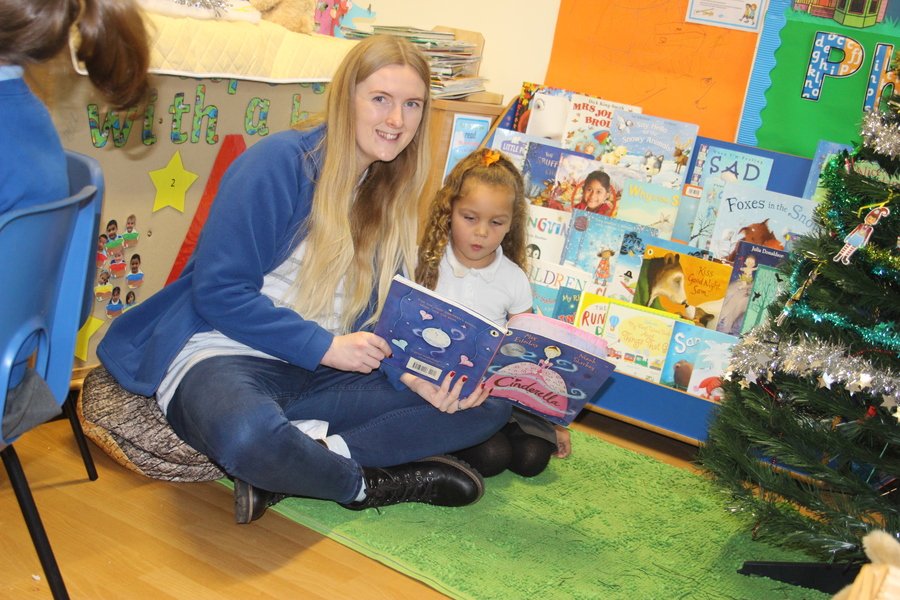 Miss Amy Brown - Reception Teacher (Ladybirds)
I have always had a passion for performance, and gained my BA (Hons) in Drama prior to achieving my PGCE in Primary Education at Anglia Ruskin University, Cambridge. I worked as a drama workshop lead and it was here that I discovered my love for working with children; this gave me the drive to pursue my teaching career. I joined Orchard Park at the beginning of my career. Working in the early years allows me to see first-hand the rapid growth children make in their first days of school. I feel privileged every day to be the one to witness children's progress, as well as seeing the world through 'their eyes' and getting just as excited about new challenges and experiences alongside them. In Ladybirds, we are always learning through song at every opportunity as we get to share our 'beautiful singing' voices every week in singing assembly.
Mrs Julie Gray KS2 Support Teacher
Having graduated from Homerton College Cambridge, with a B.Ed. Hons, I have spent my entire teaching career in primary schools in and around the city. I have been an Acting Headteacher, a Deputy Headteacher and SENDco as well as a class teacher.
I am now privileged to be working with individuals and small groups of children in Year 6 at Orchard Park.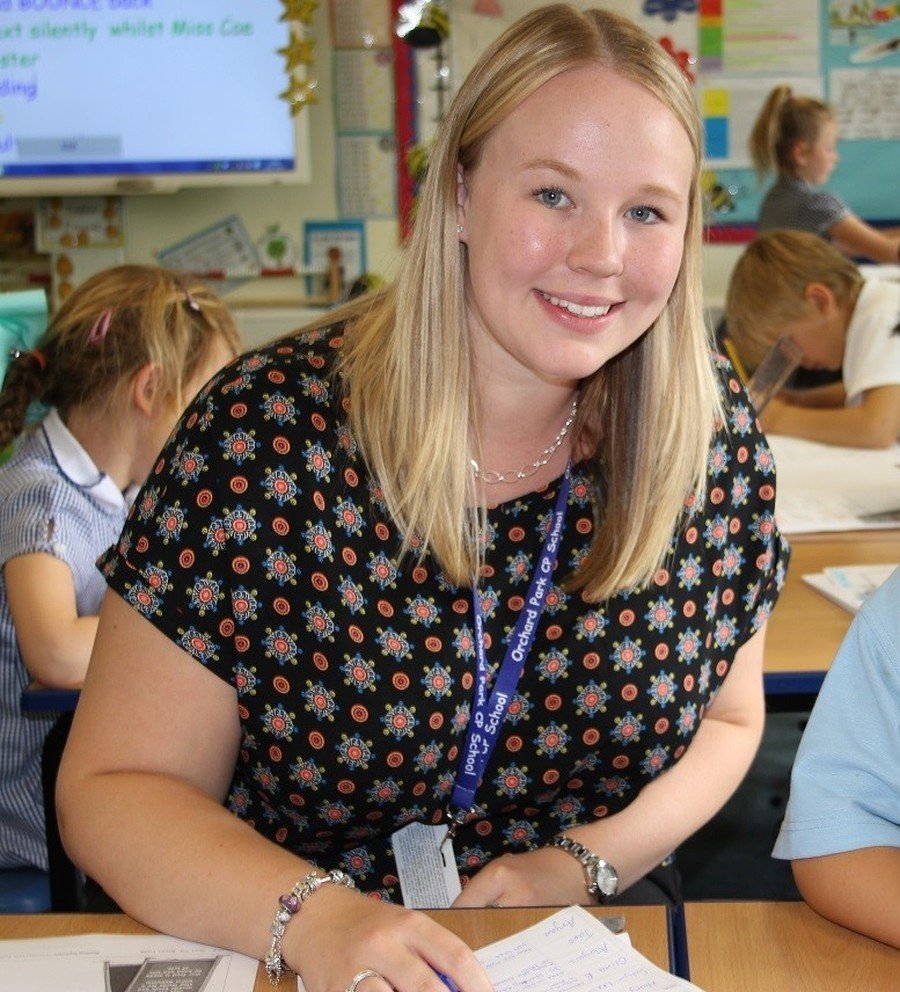 Miss Jess Taylor - Year 1 Teacher (Butterflies)
Having graduated with a BA (Hons) in Primary Education, I joined Orchard Park at the start of my teaching career working within lower key stage 2 and later moving to work in key stage 1. I have a passion for learning not only inside the classroom with the children but also in my own professional development as I am currently working towards achieving my NPQLBC. I am a staff governor, the art and design subject lead and the history subject lead for the school. The unique local heritage of our school makes this job incredibly enjoyable because we are so fortunate to have a wealth of history on our doorstep which inspires our pupils and the local community.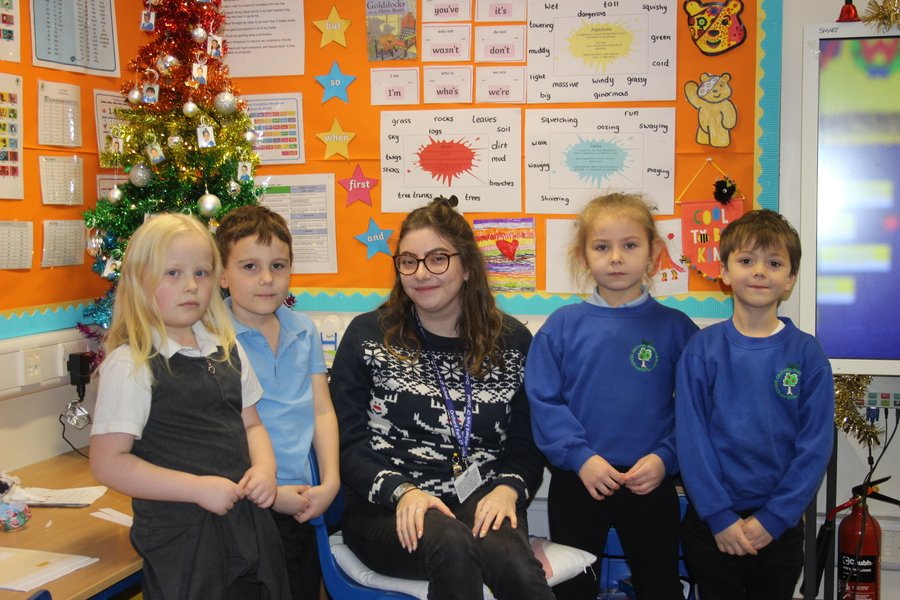 Miss Holly Lowe - Year 2 Teacher (Bumblebees)
After graduating from York University with a BSc in Environmental Geography, I decided to pursue my fervour for teaching, completing my PGCE in Primary Education. Having been inspired in recent years to get into teaching, I wanted to take my love for Geography and educate pupils about the influence they can have in the future. I am extremely lucky to have joined Orchard Park at the beginning of my career and have continued to develop a breadth of knowledge and experience throughout the last year. I endeavour to give children fair and equal learning opportunities through my enthusiasm both in and out of the classroom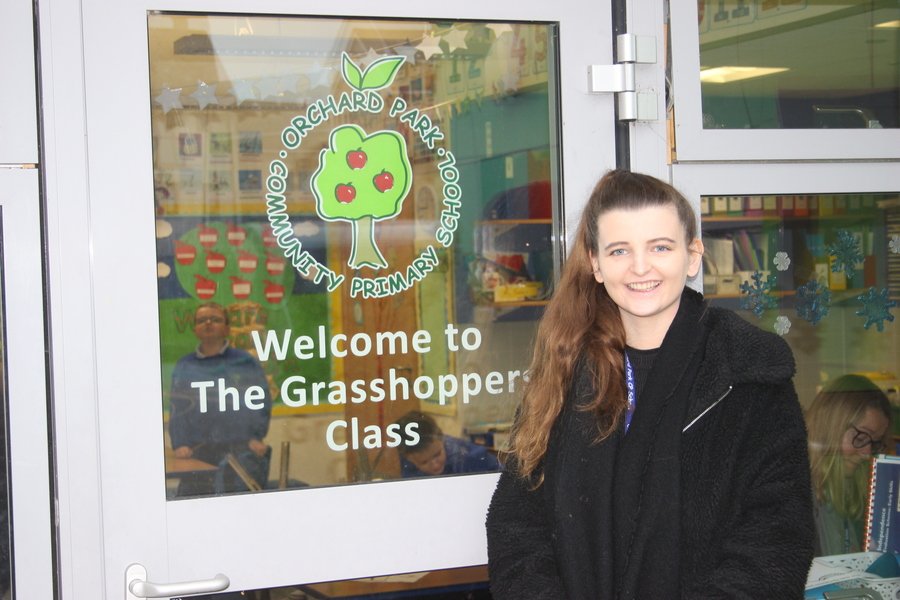 Miss Gemma Jameson - Year 3 Teachers (Grasshoppers)
After gaining a BA Dual (Hons) in Education and Philosophy at Keele University, I decided to pursue my passion for education by completing my PGCE in Manchester. After completing my training, I moved back to Cambridge and started my teaching career at Orchard Park. Throughout my time here, I have continued to develop my teaching styles and subject leader skills. I am committed to ensuring the children reach their highest potential and have a love for learning. Having studied Philosophy at university, I am now passionately leading RE across our diverse and multicultural school.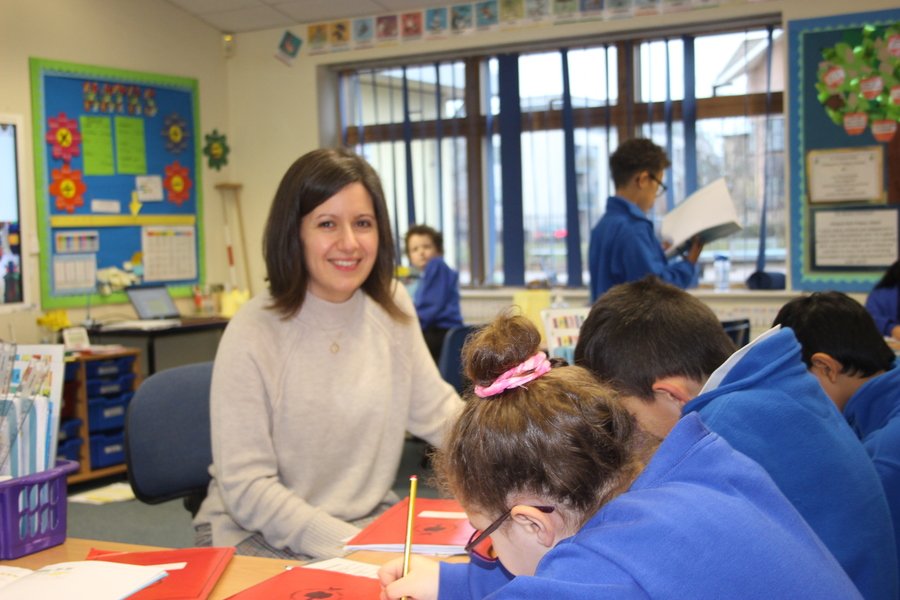 Mrs Naomi Whitworth - Year 4 Teacher (Beetles)
Following my MPsy (with study in Europe) in Psychology and PGCE from the University of Manchester, I pursued a career in teaching. Helping children have that lightbulb moment when learning just "clicks" is why I enjoy my job so much. I have over 15 years of experience teaching in Greater Manchester and Cambridgeshire. Outside the classroom, singing in choirs and playing in Cottenham Brass Band has helped me develop my skills for leading the school choir. My time living in France, as well as studying language teaching in Paris has been invaluable in developing my role as Languages Subject Lead.
Mr Guy Turner - Year 5 Teacher (Fireflies)
I have been teaching in schools across Cambridgeshire for the last ten years, having studied Primary Education for three years at York St John University. After qualifying as a middle leader and predominantly working in KS1 throughout my career, I moved to Orchard Park to seek further leadership opportunities and work with our fantastic KS2 children. Positivity, creativity and inclusivity are the three pillars of my teaching philosophy and I promote these with all I work and learn with. Outside of school life, I am passionate about technology, film and maths, and believe that every child's interests should be nurtured and fostered to allow for positive learning experiences. From a young age it has been my dream to inspire young minds, and at Orchard Park I am living that dream to its full potential.
Mrs Aimée Day - Year 6 Teacher (Dragonflies)
From a young age, I have always been passionate about working with children and providing exciting and engaging opportunities for all. After completing a BA (Hons) in Education and English, and a subsequent Masters Degree in Education at Cambridge University, I fulfilled my life-long dream of becoming a teacher and have spent the last 8 years perfecting my pedagogy. Now as English lead at Orchard Park, I endeavour to inspire children through high-quality literature, which I believe to be at the core of success. I am lucky to have developed a life-long love of learning from the experiences I was granted as a child, and it is my mission to inspire the next generation to develop the core skills they need, both inside and outside of the classroom, to become successful.
Teaching Assistants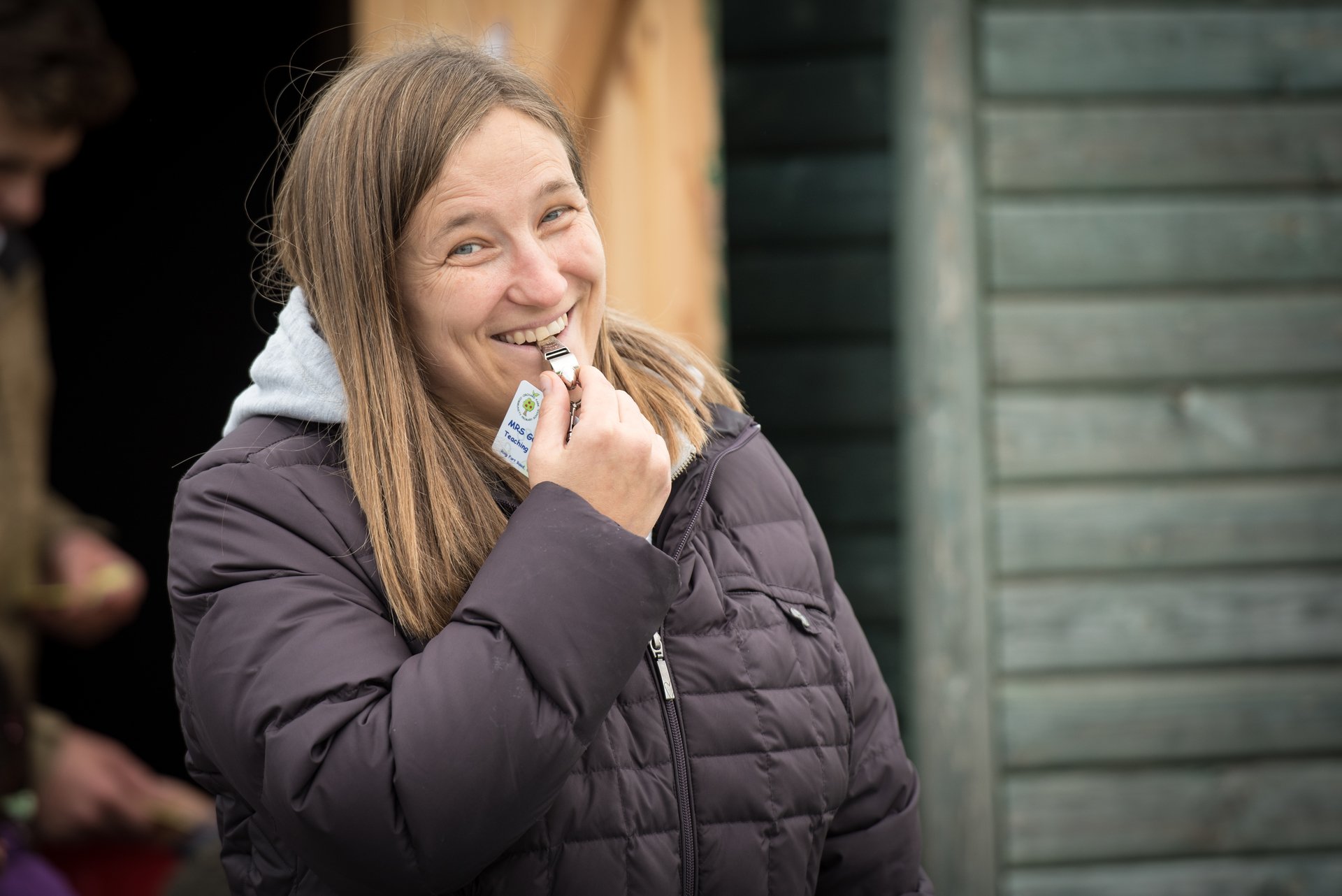 Mrs Clare Gower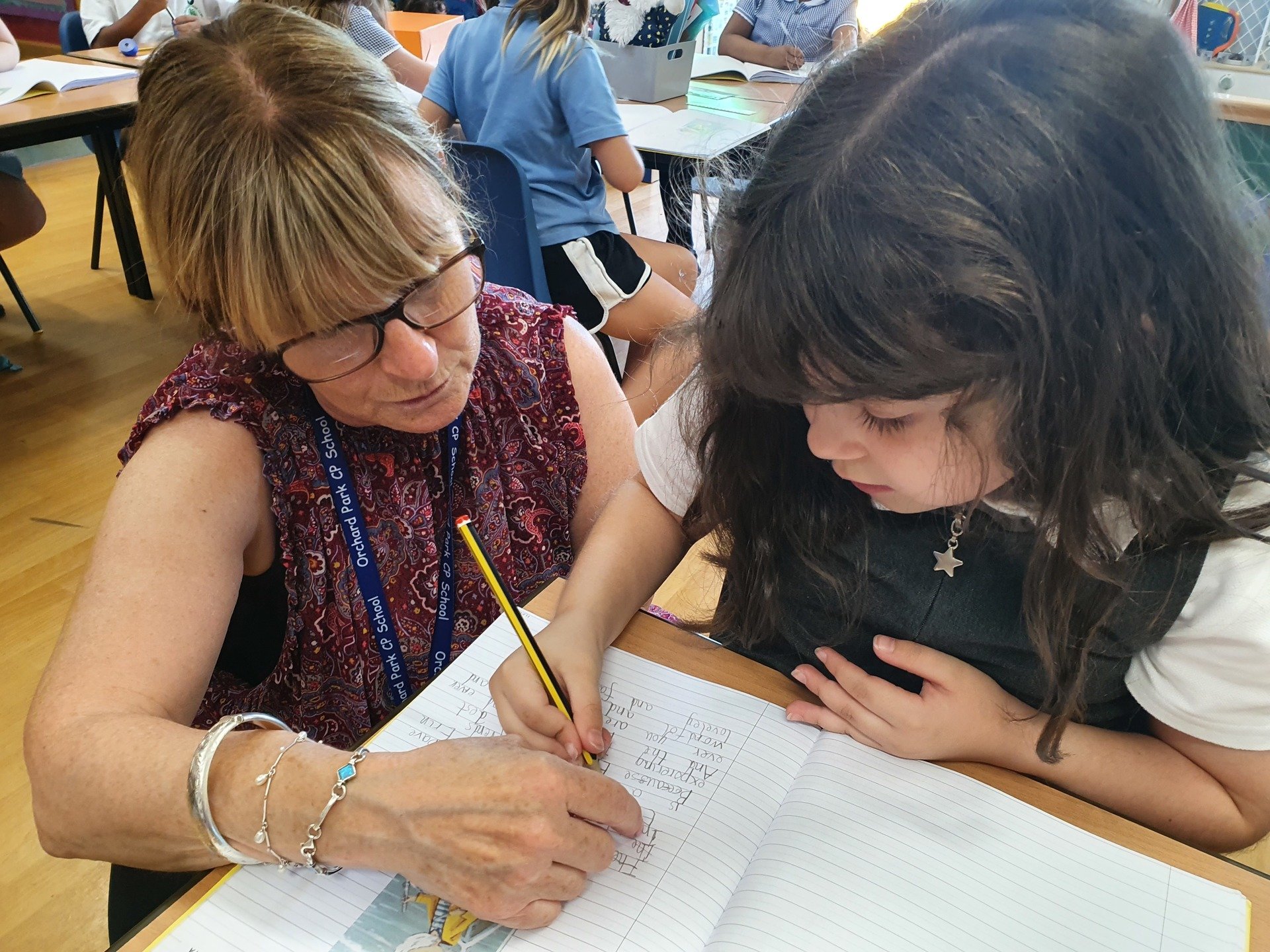 Mrs Gill Donoghue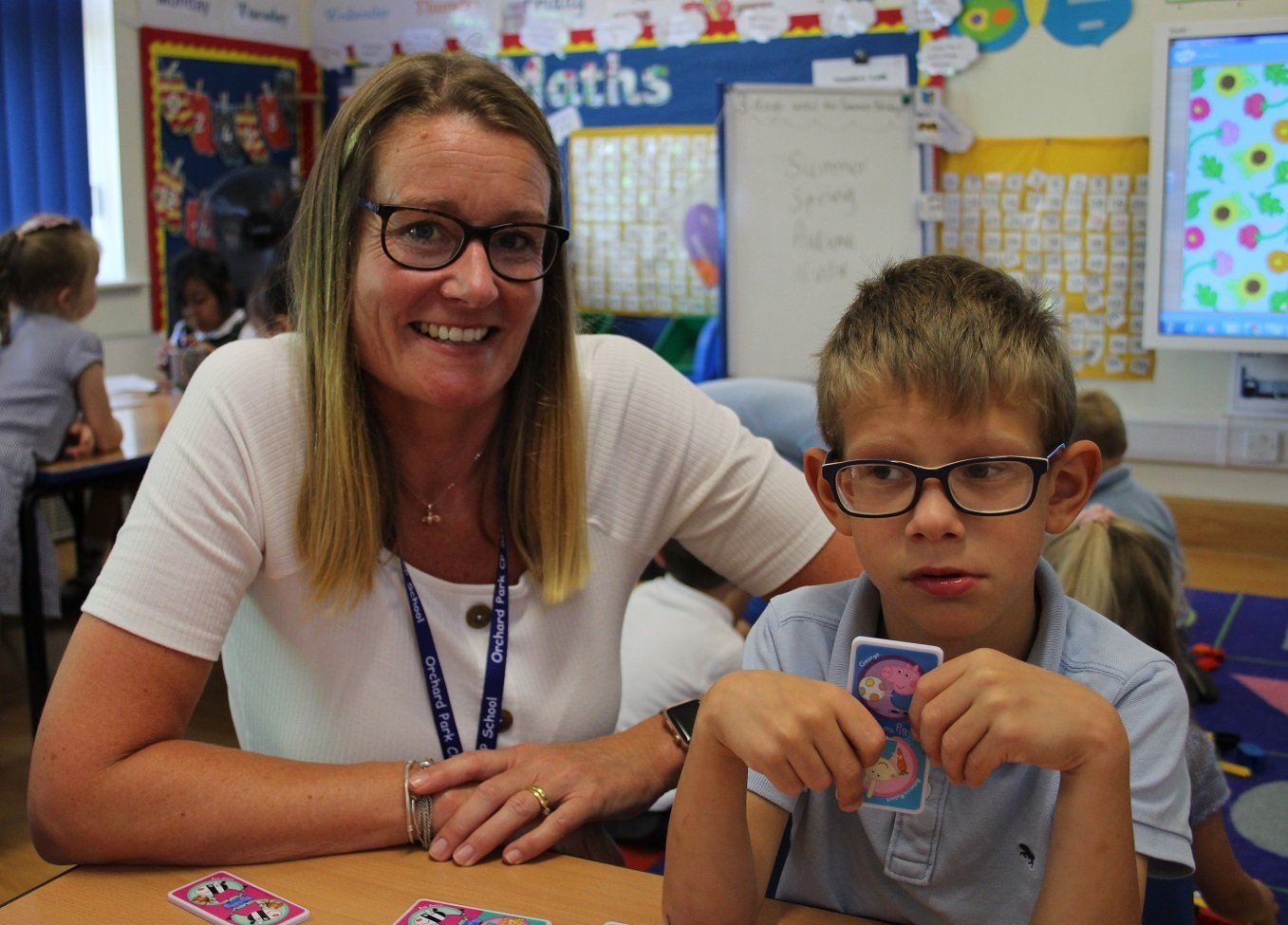 Mrs Lynne Sebley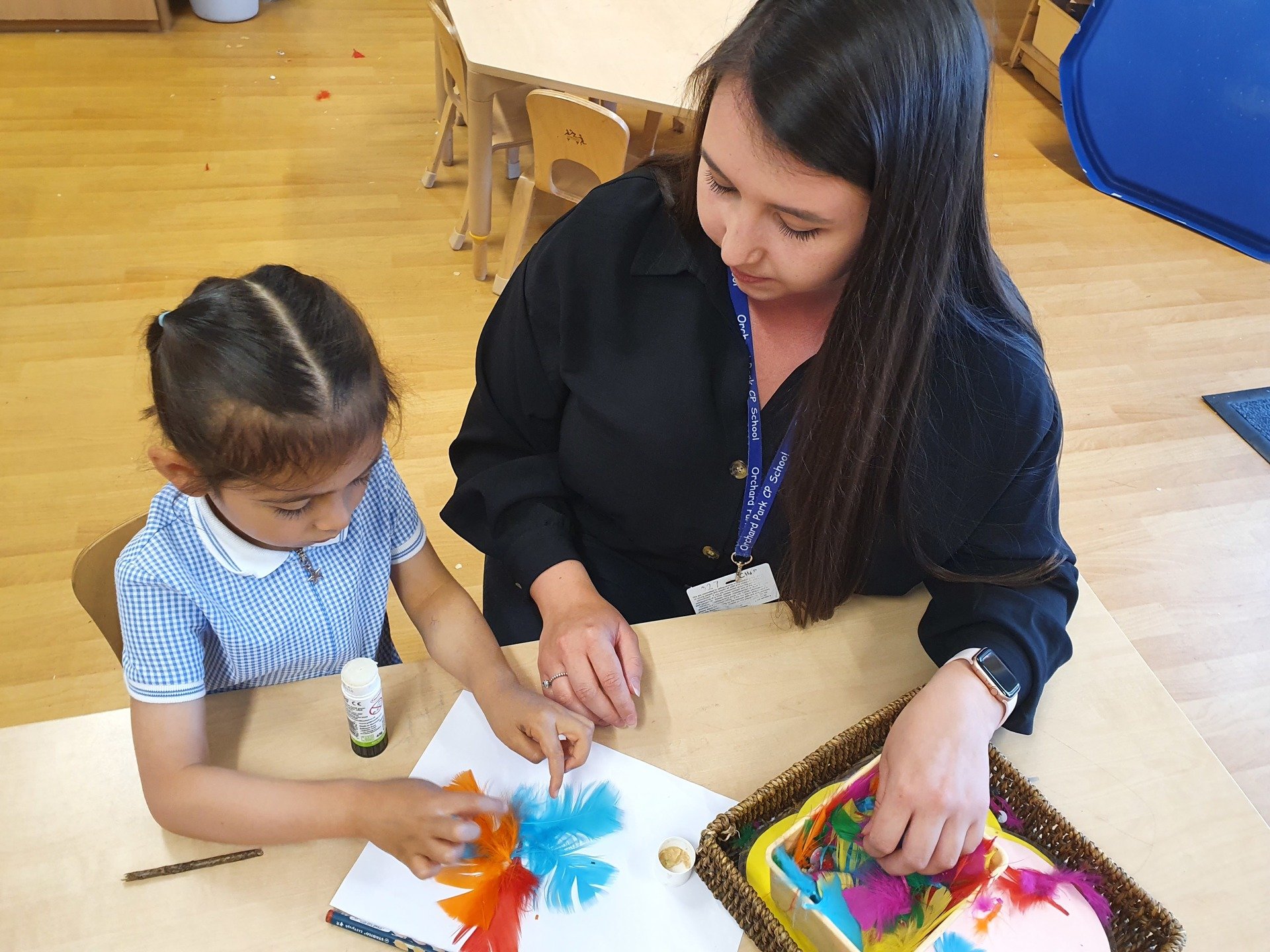 Miss Holly Batterbee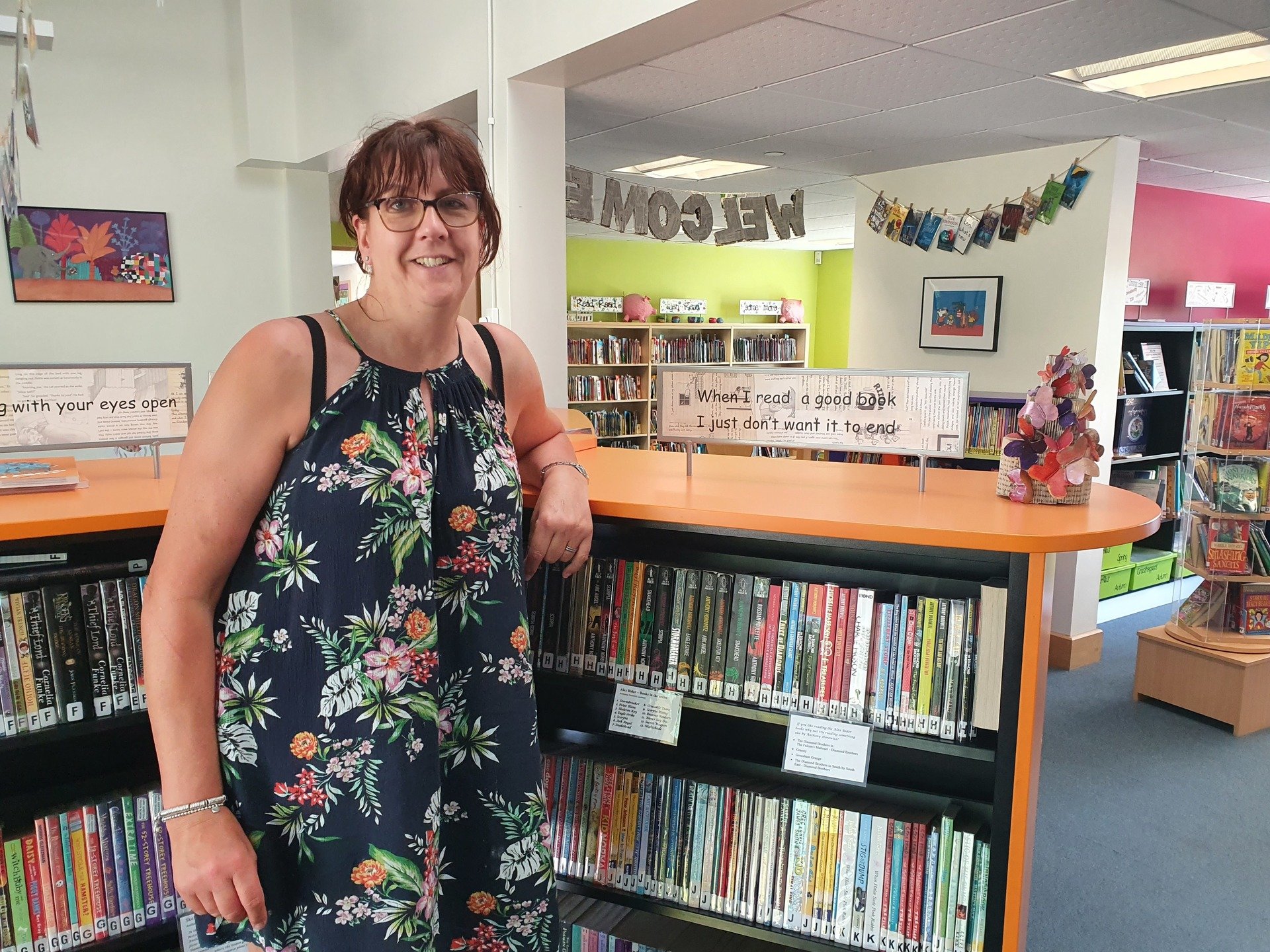 Mrs Clare Williams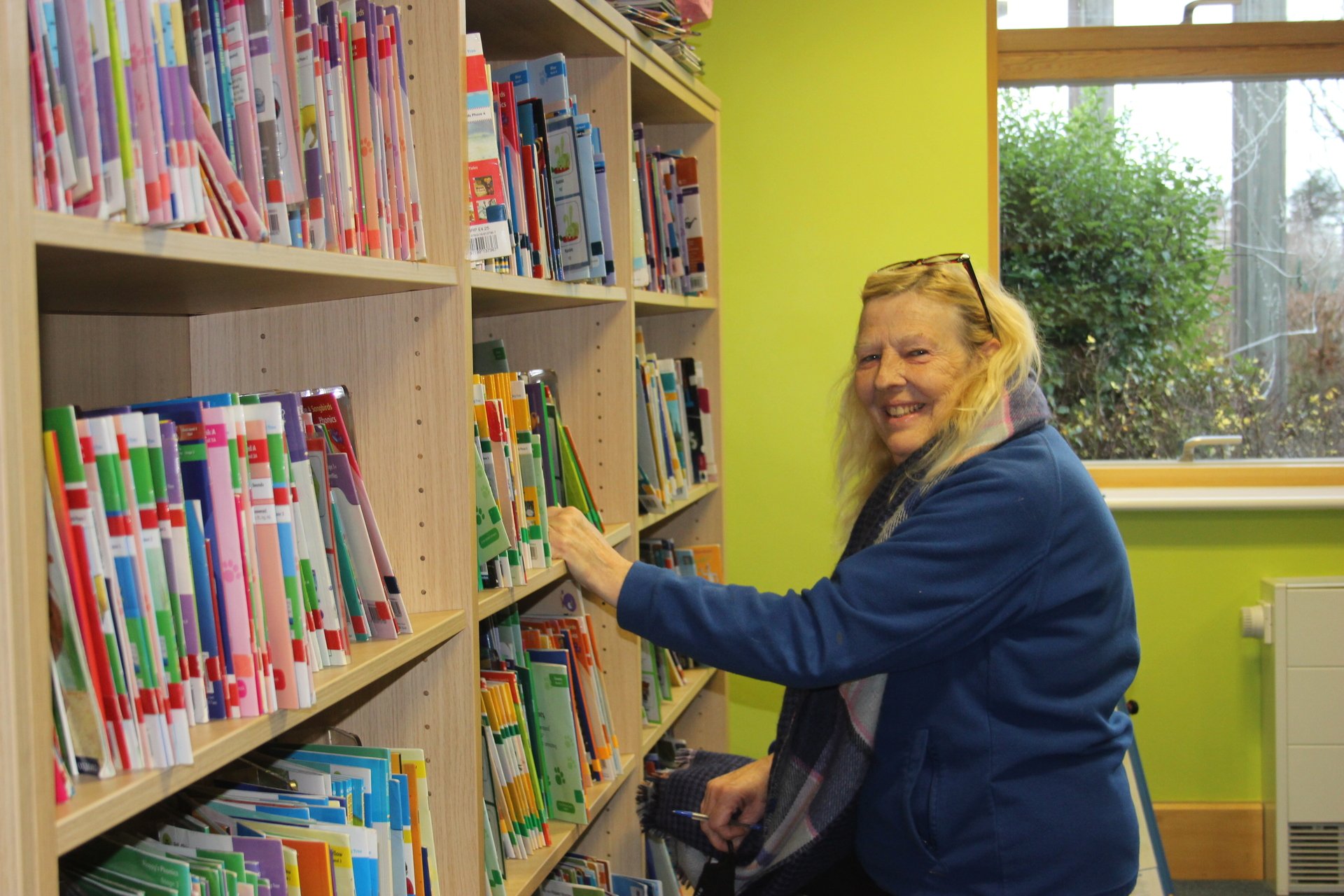 Mrs Gillian Palmer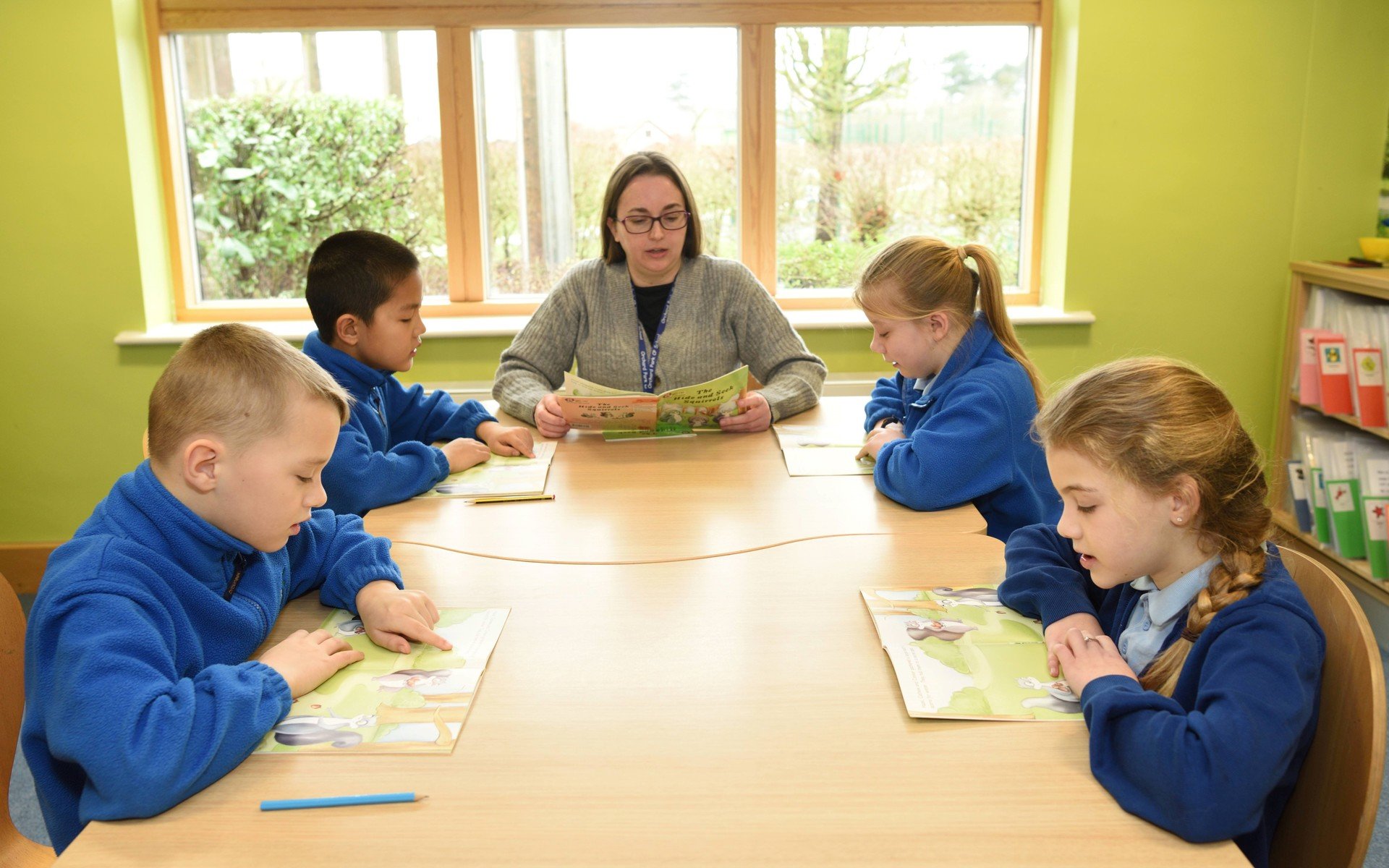 Ms Rebecca Gravener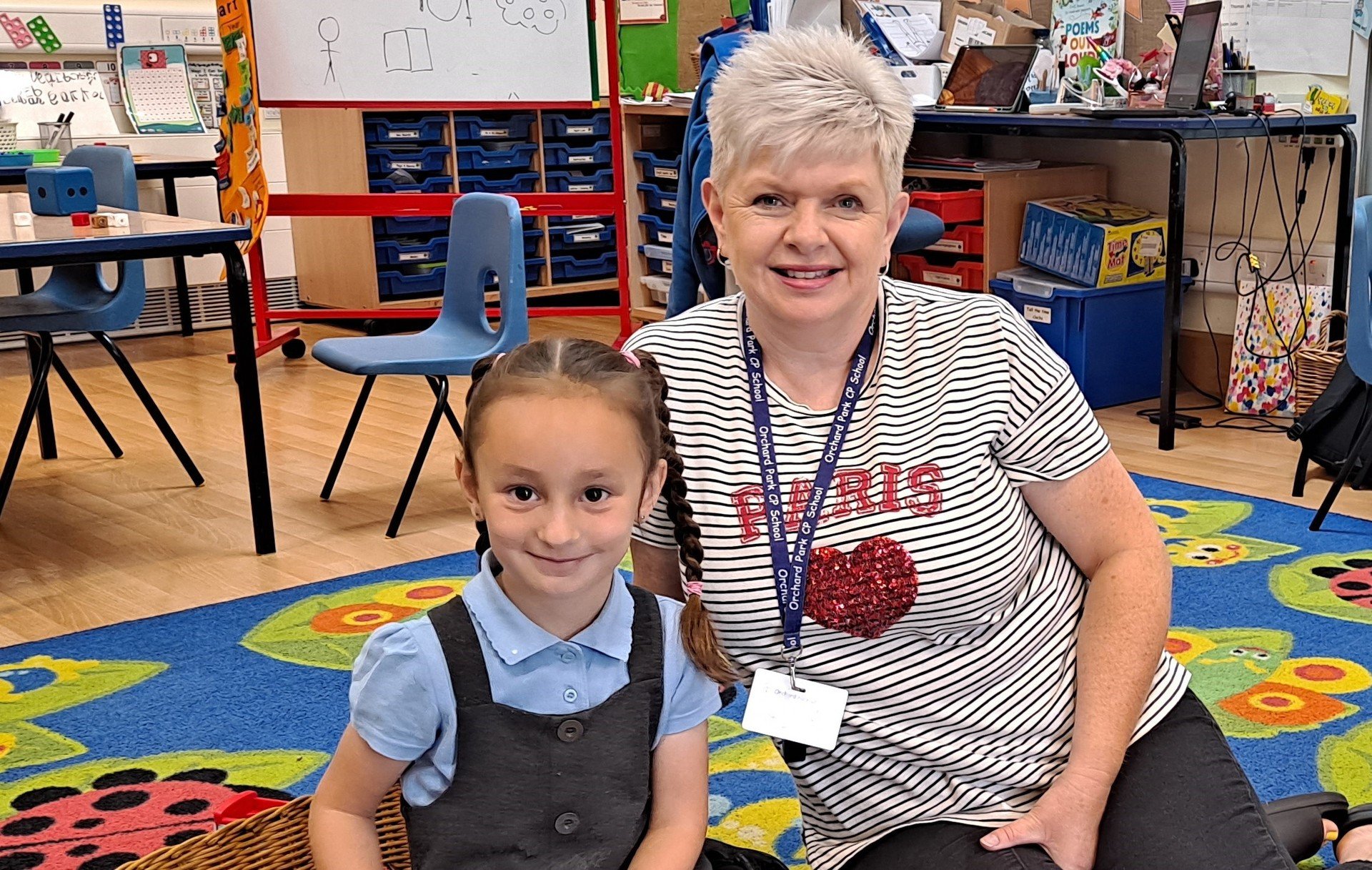 Miss Zoe Norman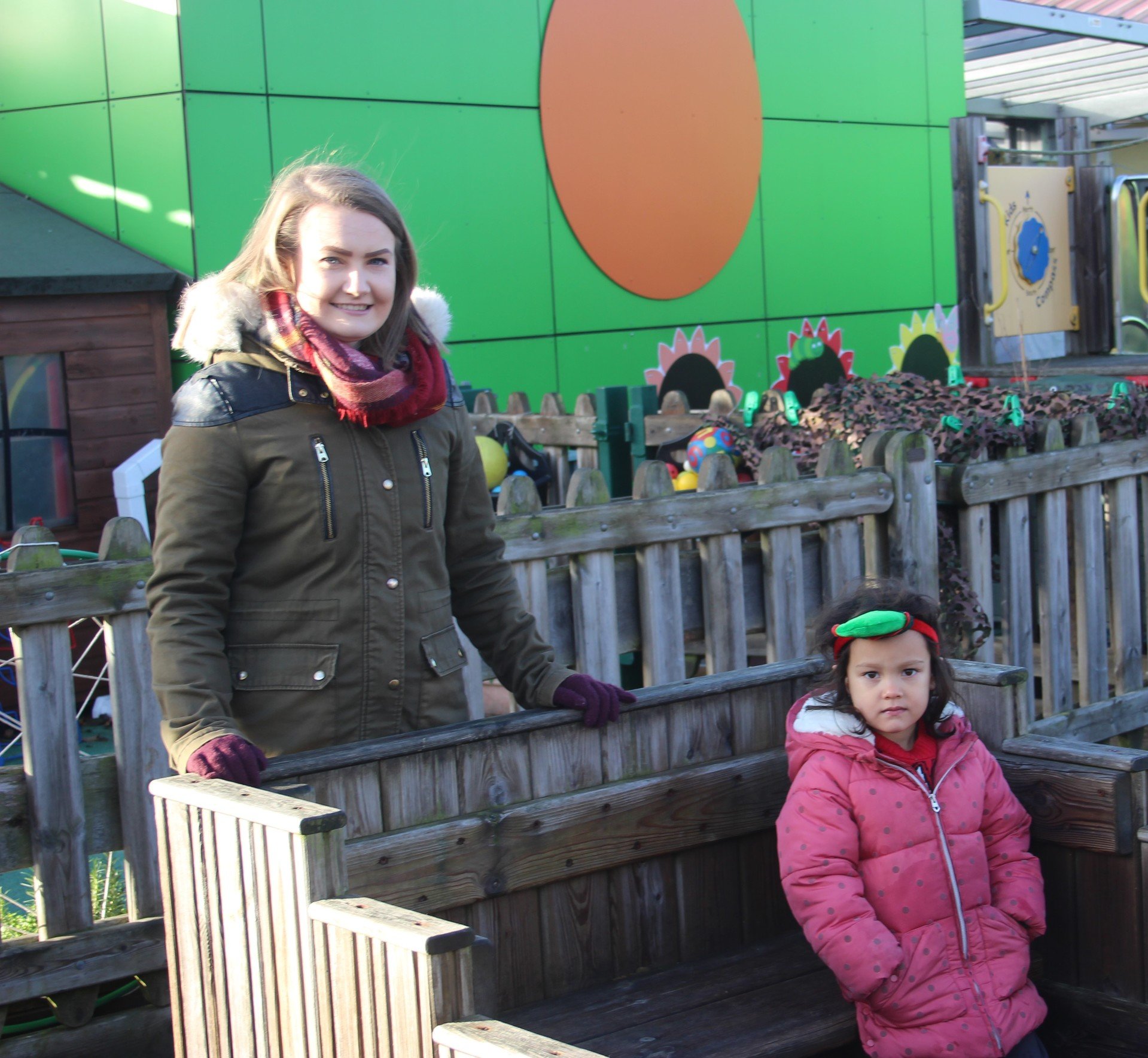 Miss Ellie Brandon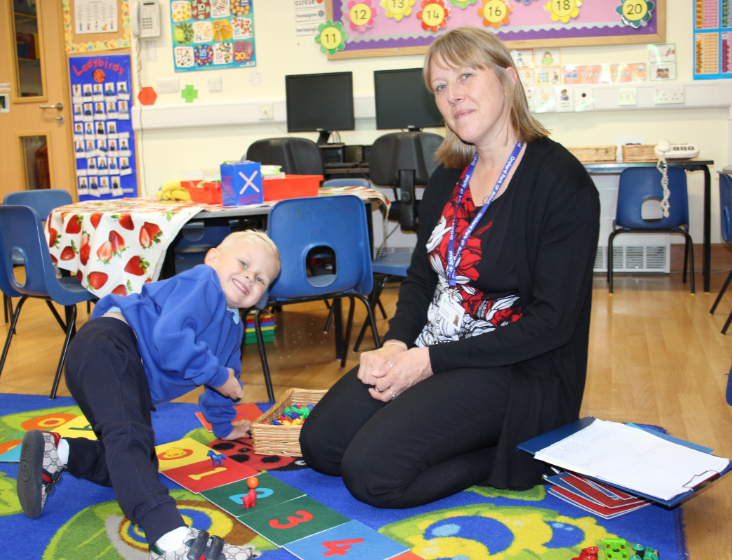 Miss Judy Zanone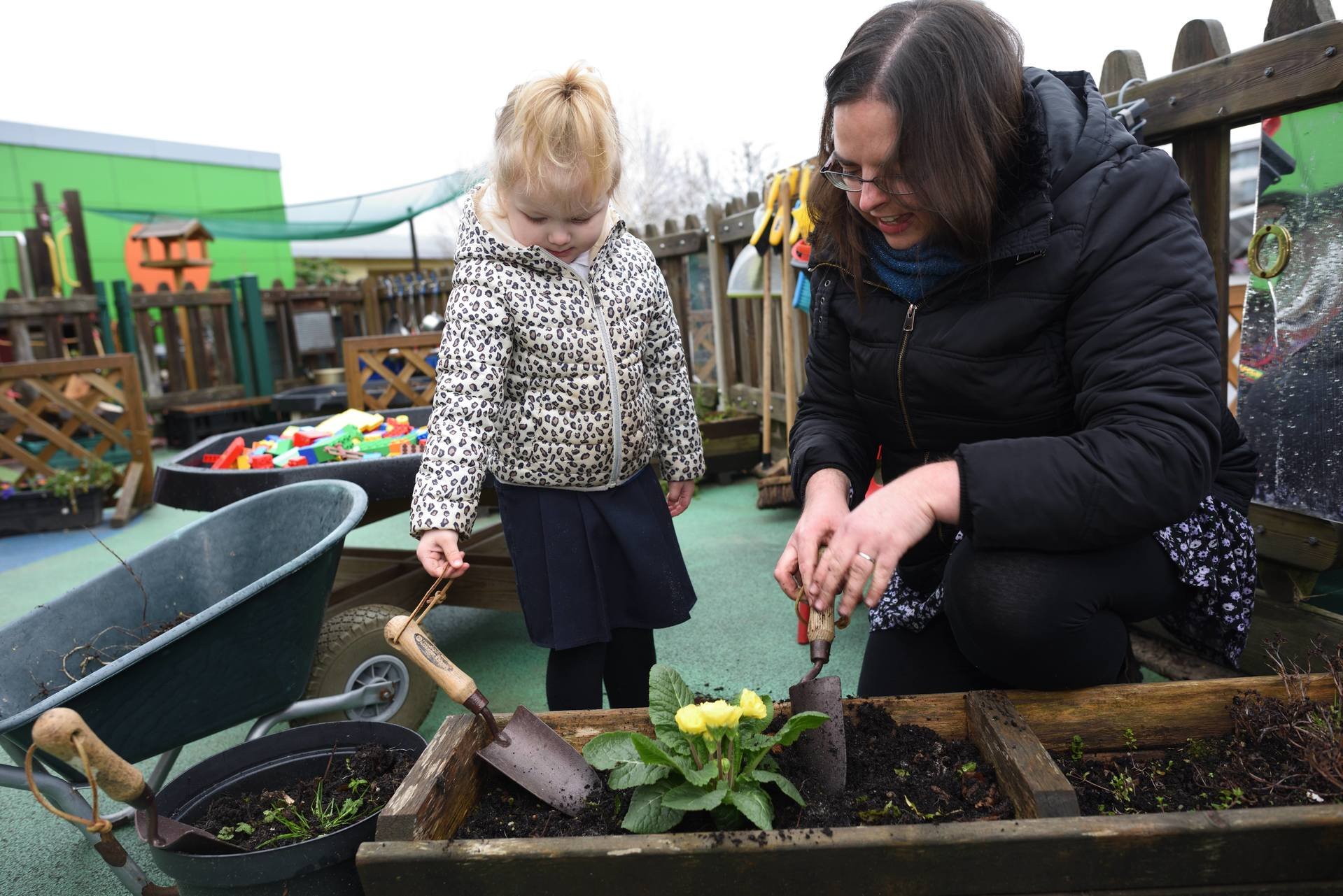 Mrs Rebecca Taylor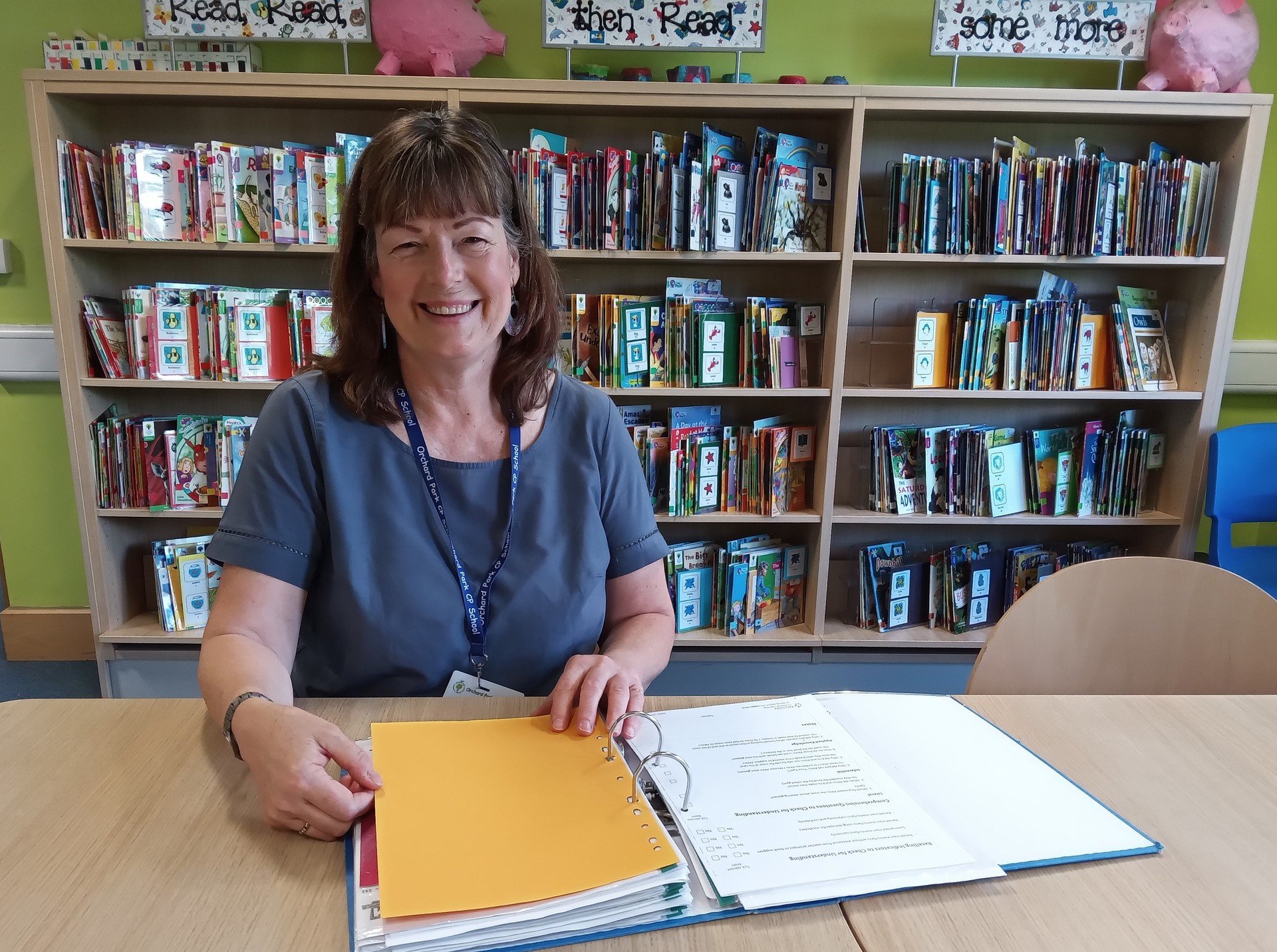 Mrs Liz Cradock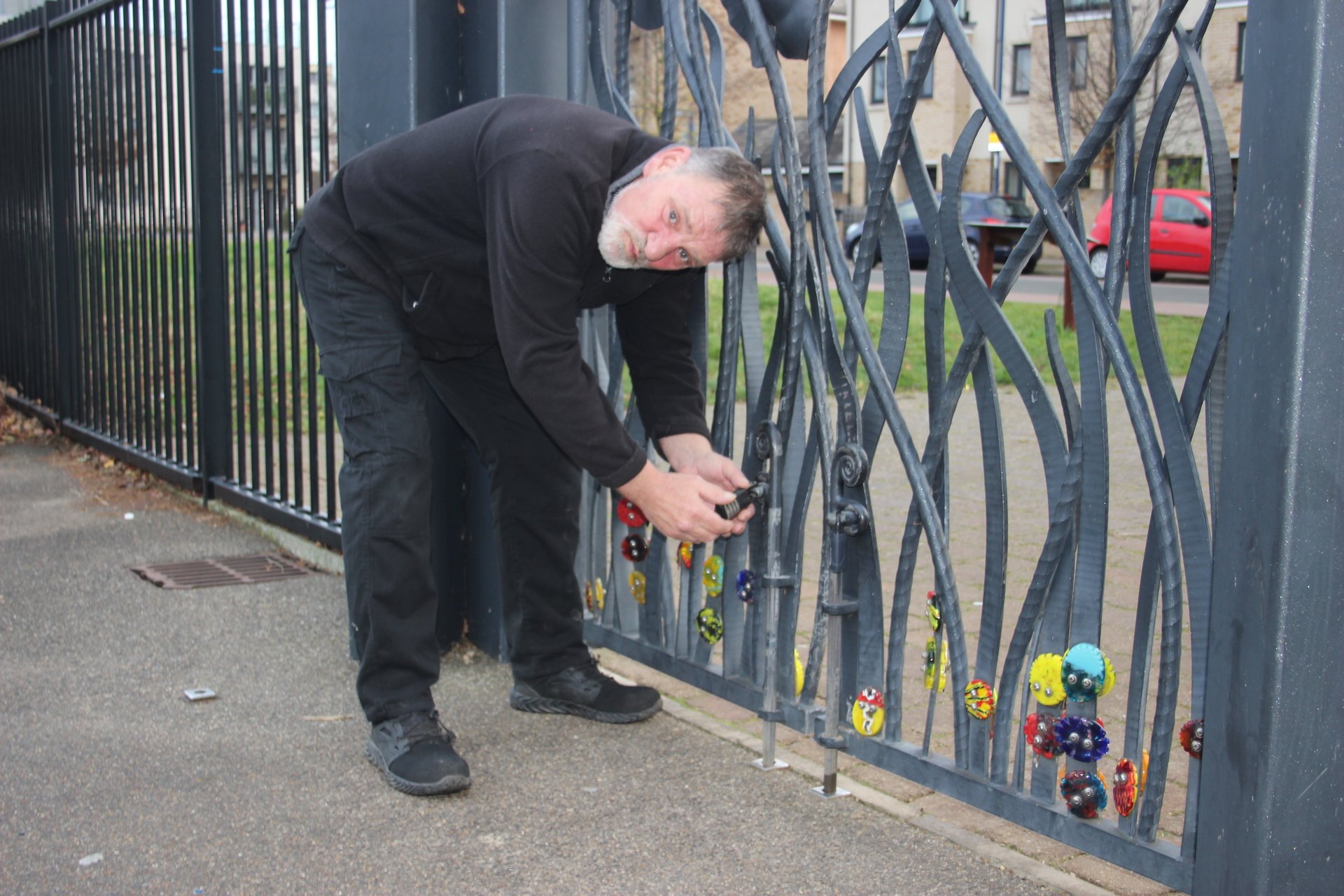 Mr Rob Thompson
Site Manager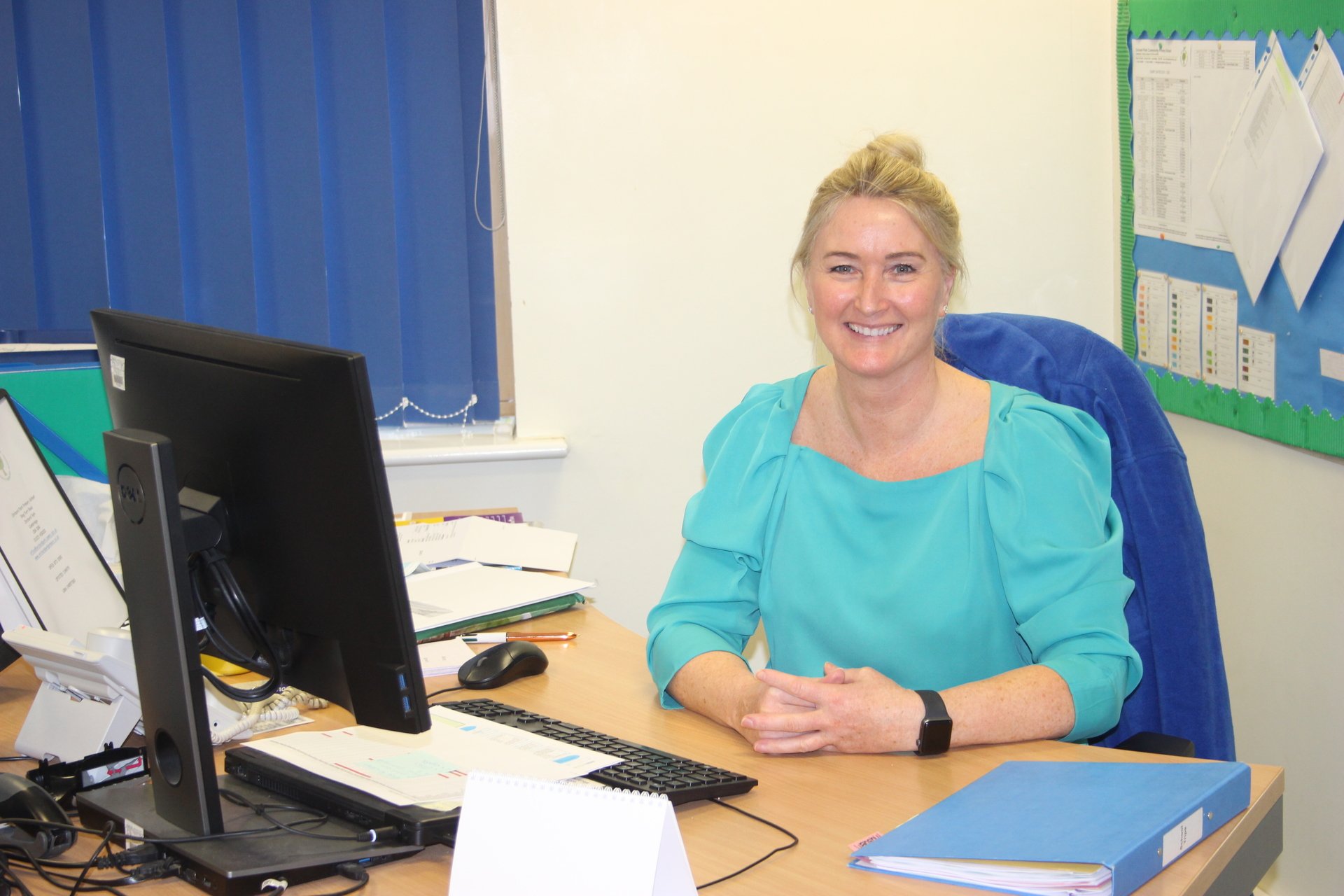 Miss Angela Mcgarrity
Administrator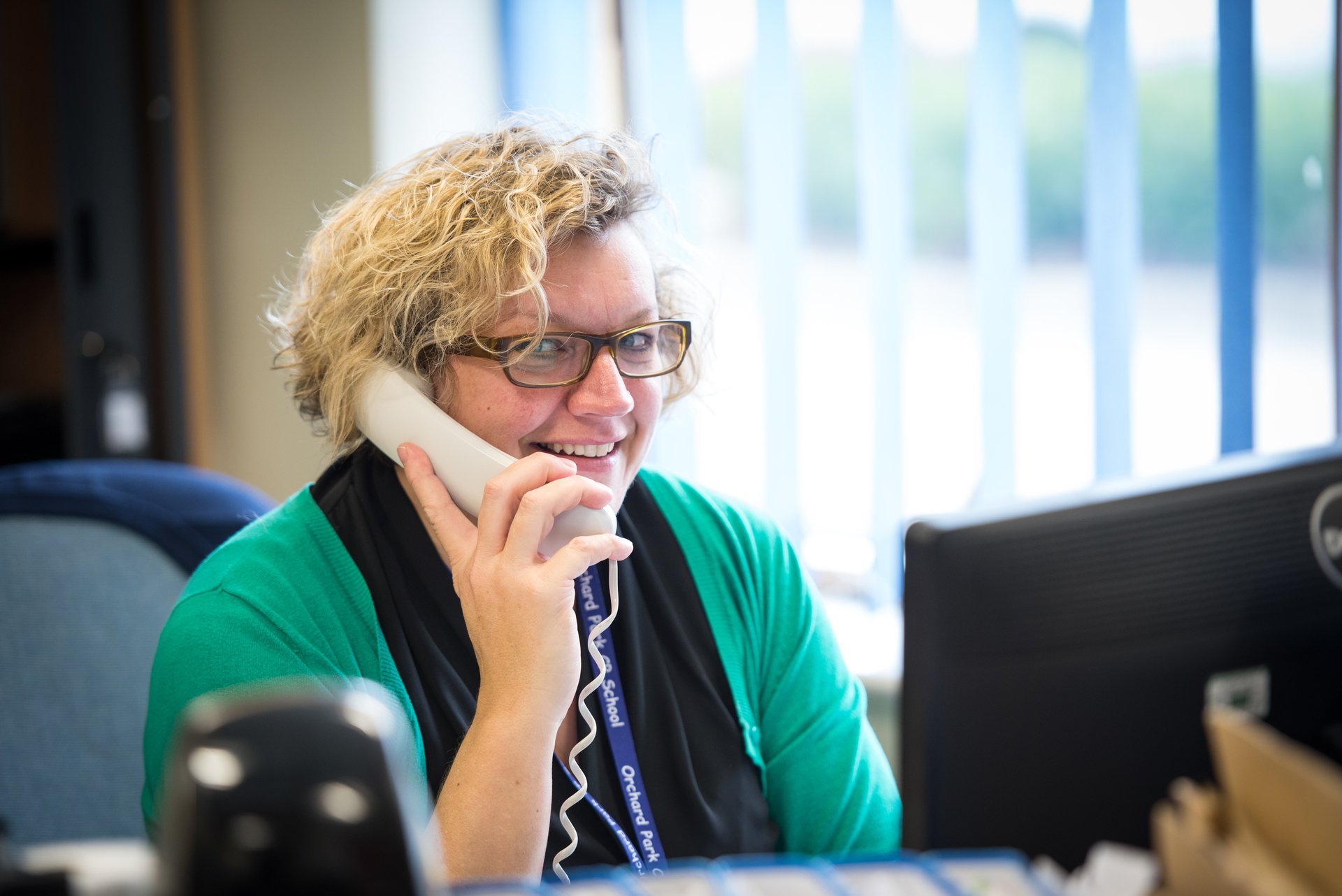 Mrs Lynsey Rolfe
Finance Officer/School Secretary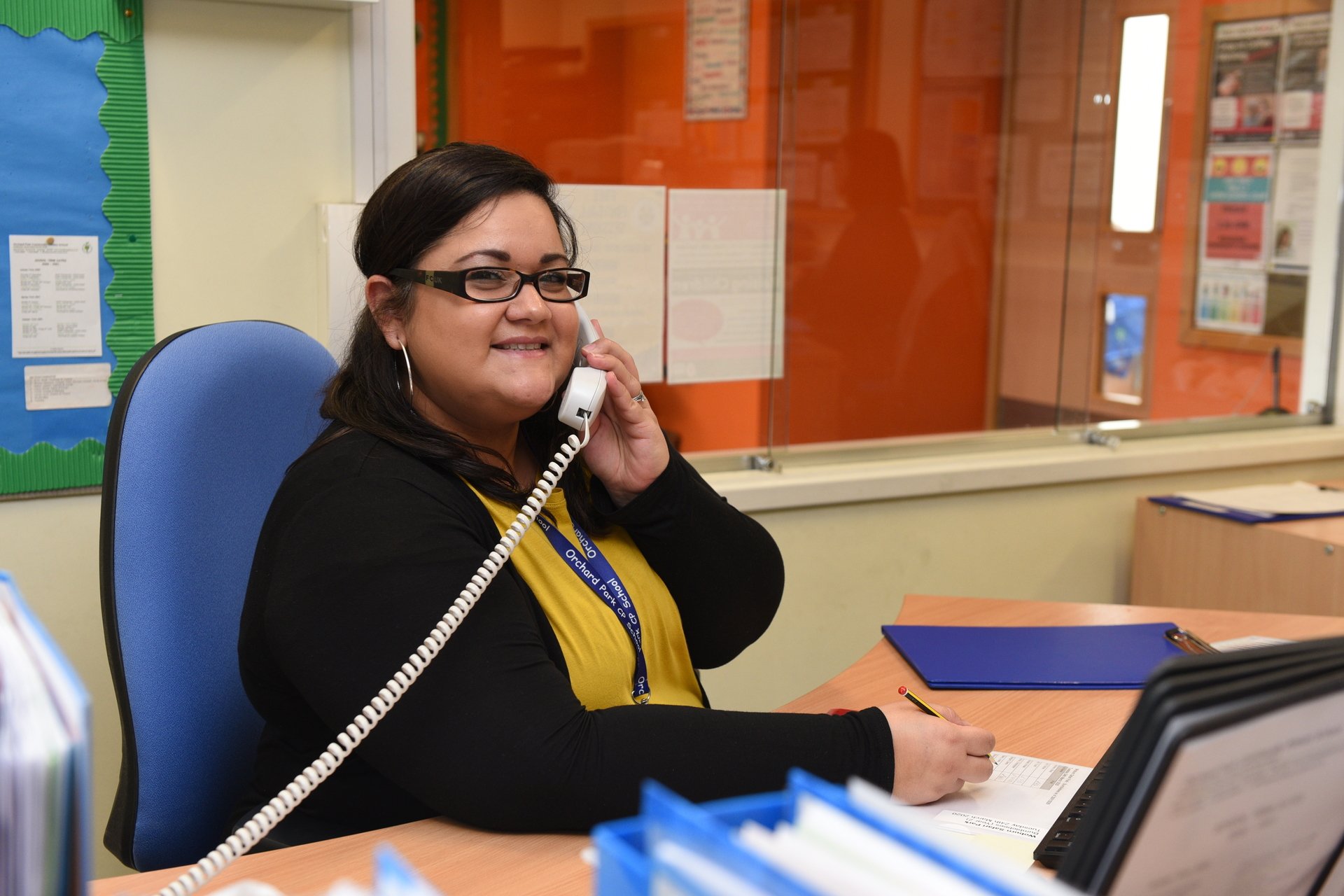 Mrs Geri Offei-Kumi
Administrator